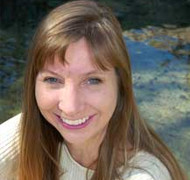 Annalisa Peace
Chair, Program Committee on Water
Annalisa holds an MS in Urban Administration from Trinity University and has over fifteen years experience working with non-profit and governmental organizations in a variety of capacities, including as a City Council aide, grants administrator with the City of San Antonio's Office of Cultural Affairs, Executive Director of Youth Orchestras of San Antonio, and Director of Development for the Carver Community Cultural Center.
She has been instrumental in organizing citizens' campaigns in her hometown of San Antonio, including Aquifer Guardians in Urban Areas (AGUA), the Salado Nature Trail Project, and Smart Growth San Antonio, serving, as well, on the steering committee of the Bexar Land Trust, and on numerous governmental boards and ad-hoc committees, including the City of San Antonio's Open Space Advisory Board, the Water Quality Task Force that drafted San Antonio's water quality rules, and as Community Co-Chair of the Kelly AFB Restoration Advisory board.
Ms. Peace currently serves on the board of imagineSanAntonio! and as water chair on the board of The League of Women Voters of the San Antonio Area.She is a member of the American Planners Association, the Association of Professional Fundraisers.
Joann De Luna
Educational Programs Director
Joann holds a degree from the University of Texas at Austin, a Masters in Educational Leadership from Our Lady of the Lake University, and is certified in Secondary Science education and Art education. She has over thirty years classroom teaching experience in Science education, and was Science Coach for Northeast Independent School District and the Secondary Science Facilitator for South San Antonio Independent School District.
She has served as Chairperson for the Bexar Grotto, as a Board Member of the Texas Cave Management Association, and as the Program Chair for the San Antonio Geological Society. She is a member of the National Earth Science Teachers Association, the Texas Earth Science Teachers Association, the National Science Teachers Association, the Texas Science Educational Leaders Association, the Science Teachers Association of Texas as well as the Texas Speleological Association, the Bexar Grotto, and the San Antonio Geological Association. In addition to her work with GEAA, she is currently working on a Teachers Resource Guide for the National Earth Science Teachers Association, and writing middle school science curriculum for Bat Conservation International.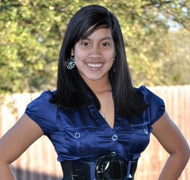 Rebecca Deleon-Hutton
Administrative Assistant
Rebecca is a student with a passion for environmental justice. She is currently attending the University of Texas at San Antonio acquiring a BA in Mechanical Engineering with a focus in sustainability. Rebecca has joined our team as part of the UTSA's Center of Civil Engagement work-study program. As a work-study student, she coordinates GEAA's web page and all administrative matters. Rebecca looks forward to applying her newly found environmental awareness with her career as an engineer with the hopes of sustaining the local environment.
Technical Director
Currently Vacant