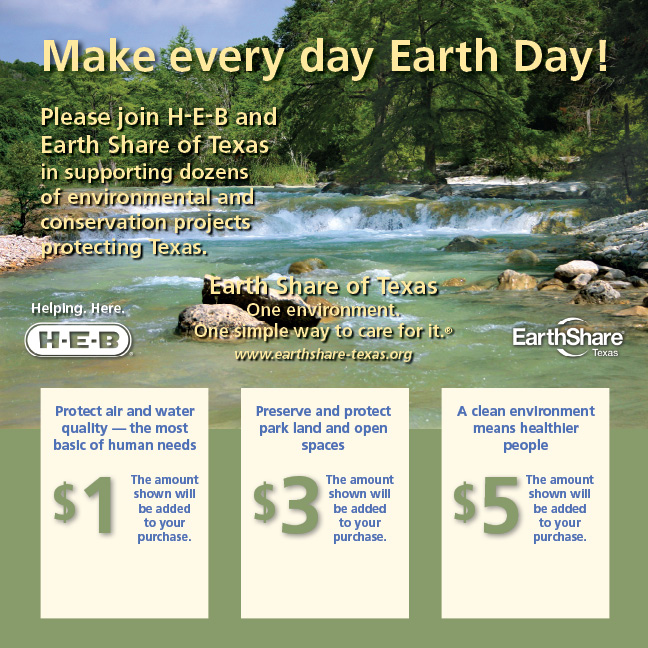 We are pleased to announce that H-E-B has selected Earth Share of Texas to be the beneficiary of its in-store coupon promotion for November, in recognition of Texas Recycles Day. Customers can tear off and add check-out coupons worth $1, $3, or $5 to their total bill to support environmental work in the San Antonio area.
The November tear-pad promotion enables H-E-B customers to support the environmental program work of more than two dozen Earth Share of Texas organizations, including GEAA.
Look for the Earth Share of Texas display and tear-off coupons at the check-out stands in more than 50 H-E-B and Central Market stores in the San Antonio area from late October through early December. Help Earth Share of Texas to preserve and protect the beautiful Texas Hill Country through groups like GEAA!